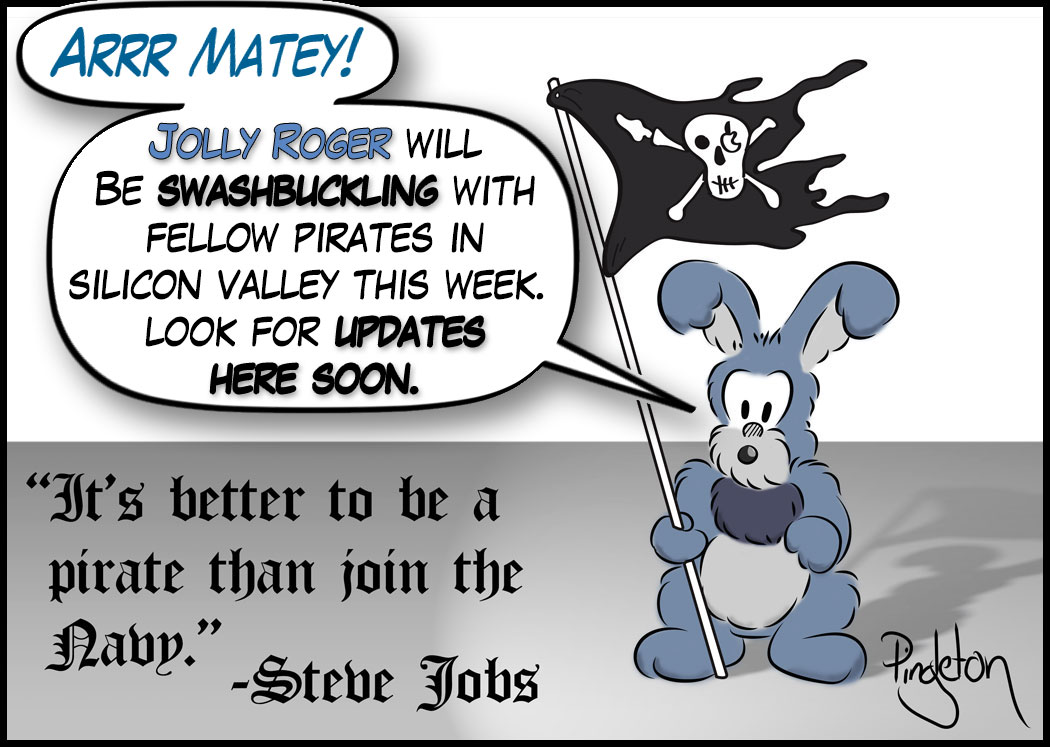 This post chronicles my experiences as a first-time attendee at Apple's big WWDC developer conference going on this week in San Francisco.
Throughout the week I'll be updating this post regularly, so keep checking this post.
First Things First: Yes, there is Fog
When I touched down in SFO this morning, I admit I was surprised to see fog. I guess I just thought it was a cliche even though Jill told me there would be.
As I write this first entry, I can hear a fog horn off in the distance. So cool!
The City is Abuzz!
The Golden State Warriors are in the NBA finals and playing in nearby Oakland. The whole city is electrified. You can feel their pride.
Dub Dub attendees are excited as well. Before I even departed from Indianapolis, I met some fellow developers.
Right now, in the hotel lobby, there are programmers gathered around talking shop.
There is no air conditioning in my room, so my door is propped open until it cools down. The night air feels incredible, and the sounds of the coders stepping out into the night makes me want to do the same.
I'm All Registered
Conference registration was quick. Like REALLY QUICK. Here's my badge: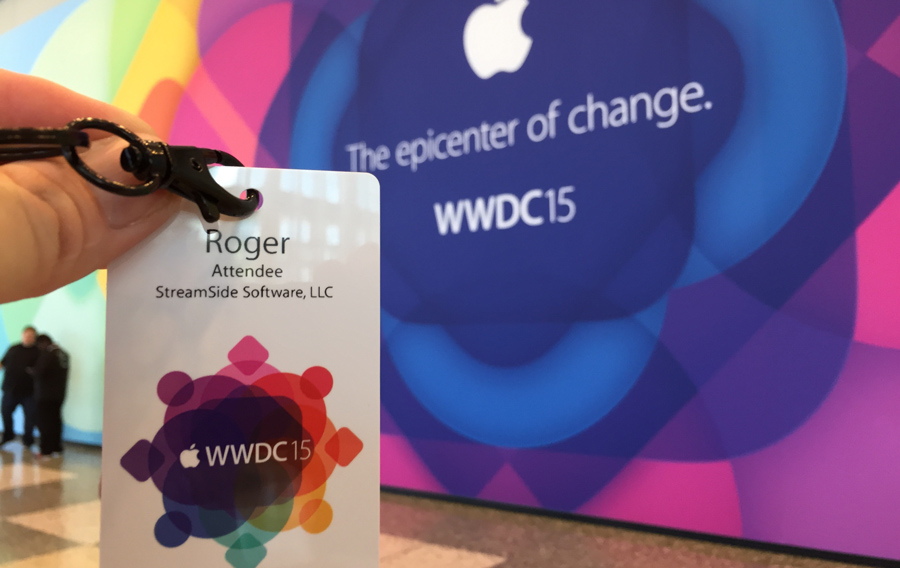 Pretty cool, huh?
Apple also provides attendees with a kick-a** jacket that is weatherized and reflective. May come in handy given San Fran's notoriously inclement weather.
June 10 Update
The past few days have been a blur. What an amazing experience! I will need to blog about each day individually, but let me starts with a few surprises.
Surprise #1: The App Store Lab
Admittedly I wasn't expecting the labs to be so helpful, and when I read there was a lab devoted to working through the App Store submission, I thought I was already somewhat strong in that area to begin with. I'd gone through the submission process a couple of times.
Then it hit me; this was my chance to ask some questions about the process and get feedback straight from the horse's mouth.
The person who helped me was an Apple employee named Stoney. What a great guy! I came away way with deep respect for their goals, and a new faith in the process.
My interpretation of the guidelines was very wrong. I was being very rigid on certain points, and Stoney helped me immensely. I would highly recommend that lab to any attendee!
Surprise #2: The Parties are Truly Epic!
I had dreamed the nightlife would be awesome, but I couldn't be happier with the parties I've chosen so far.
The NeXT Event was off the charts cool, fun, enlightening, etc., etc., etc. (This will be a blog post soon.)
The Pocket Gamer party offered a serendipitous encounter that was truly amazing. (This will also be a blog post soon.)
Surprise #3: James Dempsey and the Breakpoints lived up to the hype!
Check them out on iTunes. If you are a programmer, especially an Apple programmer, you owe it to yourself.
Brilliant, just brilliant!